Carving out time to develop a strategic marketing plan for your spa may sound like an impossible feat. Managing your business is a full time job. But maybe you're thinking of management and marketing as separate duties, when they don't have to be. What if you changed your approach and thought of spa management and spa marketing as the same thing?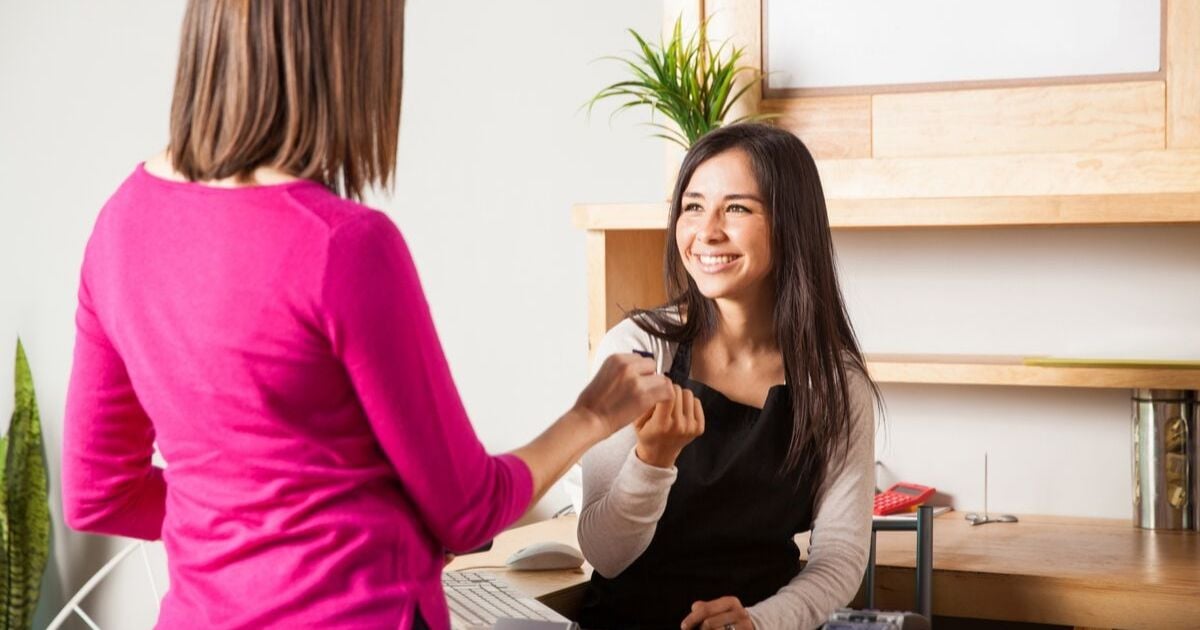 Confused? Well, let us explain. The day-to-day business decisions you're already making are part of your marketing strategy. The question is whether you're making decisions that help build business. Here, we'll offer three strategies that will actually increase your sales in the next year. You can call them marketing strategies or management strategies, but these simple and effective business moves will help your salon or spa reach new clients.
Wait. Reaching new clients? That sounds like marketing, but you won't find any recommendations about managing social media or ad placement or creating viral videos. These three strategies are about rethinking the business decisions you make with an eye to strategic marketing.
Save time managing your business so you can spend more time making critical decisions to grow your salon or spa. Schedule a quick demo of Insight salon and spa management software and find out how it can decrease your workload today.
Niche Down
When you look at your menu of services, there is probably at least one item that makes you uneasy. It's that service you hate to provide, or the technique none of your staff excel at, or the thing so rarely requested doing it well is hit-or-miss. Here's an idea: cut it. Here's an even bolder idea: cut a few more things, too.
You've heard the phrase "Jack of all trades," right? Well, it's not complimentary. The rest of the saying is "Master of none." While it may seem scary, niching your spa down to those services you do better than anyone might be the secret to your success. After all, there wouldn't be a Starbucks on every corner if they'd tried to be a "drinks shop." Nope, they knew coffee was the thing they did best. They said, let someone else take care of the Kombucha. Or, you know, bikini waxing.
Smart Discounts
Most businesses offer discounts. Few offer them to the right people, and even fewer track the results. In the same way that we recommend niching down your offerings, we recommend niching down your discounts. For example, don't simply offer 15% off a first-time service. Offer 15% off a first-time service and provide a redemption code to realtors in your area. Think: Moving is hard work. You deserve a Spa Day!
Realtors will love offering the perk/gift to new residents moving to the area. It's mutually beneficial -- you get introduced to new clients, and the real estate agent gets a discounted gift to give their client. And, those new residents are more likely to become repeat customers after an exceptional first experience. This is far more effective than leaving a stack of coupons tacked to the bulletin board at Starbucks. (Sorry, Starbucks. Your coffee is great. Your free marketing opportunities not so much.)
Another creative idea is to offer a unique discount code to physical trainers and dietitians around town. Encourage them to reserve the discount (or free service) as a reward for their clients when they reach a personal goal. Call it the "Look Great. Feel Great" discount. Again, when the discount is redeemed, you'll know exactly who's promoting your business, and you will have joined on someone's personal improvement journey. With little effort on your part, your new customer will associate your spa with the satisfaction they felt in achieving their goal. That strong emotional memory is the sort of stuff long-term loyalty is made of.
If you go this route, make sure you include a code on the redeemable discount coupon so you can track where your new business is coming from, and which referral sources are working.
Partner Up
On a related note, seek opportunities to partner with other businesses in the area to provide packages or special, mutually beneficial offers. Special events cross-promoted to two audiences offer double exposure. Imagine this: a small group Wine Tasting and Facial event. If you walked into the wine bar down the street and asked the owner for access to their customer list, you'd probably be laughed out of the place. Admit it; you'd do the same if the wine bar owner asked for your customer list, too.
Yet, by working together to design a luxury event, the result is the same. You have effectively gained access to the wine bar's customers and vice versa. Perhaps the boutique down the block would add a promotional offer to their receipt. "Get 15% off a Massage at XYZ Spa when you bring this receipt in now through next month." Of course, if you ask a neighboring business to partner, be prepared to offer as much as you ask. Be ready to come up with a way to promote the boutique to your spa clients.
Enter the Digital Age
Managing the scope of your business and building strategic relationships with other businesses are all part of the day-to-day business management that makes for good marketing. Investing in tools that help you work smarter instead of harder are equally important. Savvy consumers expect to be able to engage digitally with service providers. In these days of one-click purchasing, your in-person service should aspire to that level of easy engagement.
Sure, your salon or spa will always be about person-to-person service, but your customers are as busy as you are. Appointment management software make the logistics easy for you. Services like text reminders make the logistics easy for them. Learn more about Insight's appointment booking feature for an example of how to make the customer experience friendlier.
Insight Salon & Spa Software might just be the next great business decision you make. We offer a free trial and a guided demo for your convenience.