Have you run out of ideas for your next salon advertising campaign? Insight Salon & Spa Software is here to help. Resist the urge to run that same old ad you've been recycling since last season. Here are five salon advertising examples we love. We also think these are effective campaigns to help your salon stand out from the crowd. You have our full permission to use the below salon advertising ideas you like best.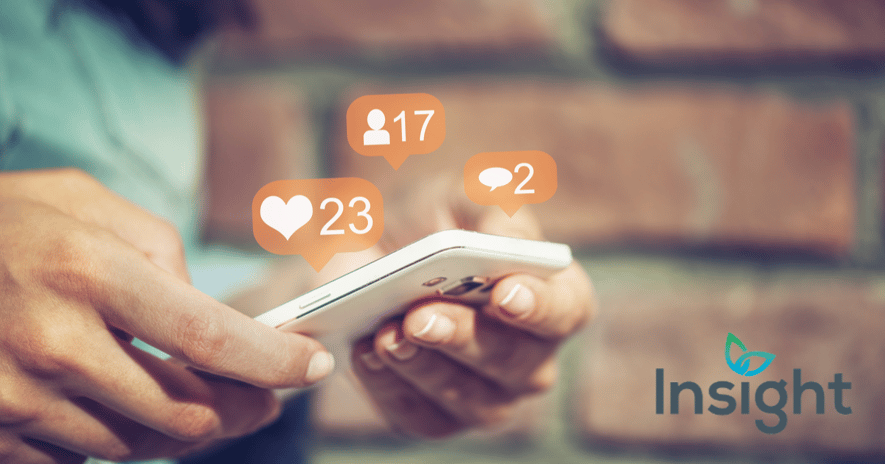 Celebrate a Milestone
Generally, we advise making your advertising about your customer, not about your business, but here's an exception. Celebrate your salon's anniversary in an advertising campaign. Besides offering new ad content, an anniversary celebration sends a good message to your customers.
By announcing your business anniversary, especially if you've been around a while or have reached a milestone year like 5, 10 or 15 years in business, you're able to boast without, well, boasting. By celebrating an anniversary you're saying: We're successful, and we're doing well.
Even better, anniversary ad campaigns offer an opportunity to say thank you to your loyal customers. Gratitude looks great on everyone!
---
Play on a Cliché
Never underestimate the power of wit and humor in advertising. If you're thinking, sure, but I'm really not a funny person, don't worry. Your next great hair salon ad could be born of the most overused cliché you can think of. The great thing about playing on a cliché is that your reference is quickly identifiable by a large audience. Here are some examples we love, but just consider these a jumping off point.
"Blondes have more fun? We beg to differ." Imagine this ad copy with a photo of that gorgeous brunette color treatment you recently did.
"Grey is the new Black." Here's an excellent opportunity to advertise the popularity of grey hair coloring.
"Your Bad Hair Days are About to be Over."
---
Get the Look
Pop culture is full of advertising ideas. Listen to your customers or eavesdrop at the water cooler. If everyone's talking about it, there's probably a kernel of a good advertising campaign to be found. Remember the hit TV show Friends? Even if you didn't watch the show, you probably remember all the talk about Jennifer Anniston's hairstyle on the show. Yep, the Rachel. Everyone wanted the Rachel. If you're of a certain age, you might be thinking of Farrah Fawcett's feathered hair.
Are you particularly good at complicated braids and updos? Go ahead; advertise the Khaleesi of Game of Thrones fame. No need to limit yourself to television references. Maybe you could have some fun with Beyoncé's reference to "Becky with the good hair." Just be sure you know your target audience and the pop culture references most likely to resonate.
---
Looking to improve the way you market and manage your salon business? Explore the various tools and features Insight offers to busy salon and spa owners. Schedule a quick demo of Insight salon and spa management software and find out how it can decrease your workload today.
---
Crunch Time
Advertisements with limited time offers are great ways to get your potential customers to act quickly. Consider offering discounts with time constraints during a time when you typically have lower sales. This is a good way to compensate for the usual slump you experience after the holidays or during the frenzy of summertime. We especially love limited time offers that guarantee repeat business.
For example, you might consider offering 10% off all services when your customers sign up for club membership. Or, if you're carrying a new product line and want to jumpstart sales, advertise the product with a brief window to take advantage of introductory prices.
---
Be Simple or Mysterious
Some of the most iconic advertisements have been incredibly simple. Think Nike's "Just Do It" campaign. How often have you seen that phrase centered simply in a block ad? Likely more often than you realize. If you have a particularly strong tagline or logo, perhaps it could stand alone on a page with just a web address. If you are considering placing an ad in a publication that features many noisy ads, this could be just the campaign for you to stand out.
A simple image like a pair of styling shears could be an effective ad if your salon is a no frills sort of operation. Brainstorm a list of images that represent your salon in a surprising way. Do you specialize in wild hair colors or edgy, punk styles. What if your ad featured a leather studded bracelet and the line "Mohawks here" followed by your web address? With the right placement, that could be a winner!
The point is, your advertising should be as unique and playful (or not) as you are. Once you know your niche and identify your target audience, just have fun with it. Advertising shouldn't be painful. It's an opportunity to tell the world about your salon. Hopefully these hair salon advertising examples have given you food for thought. Now, get out there and build your business!