Do a quick Google search, and you'll find hundreds of beauty salon promotions that claim to increase sales and turn your salon into a money machine. The truth is, consistency is the name of the game. If you deliver excellent service consistently over time, your sales will increase, and your business will thrive. That said, promotions can help your salon get noticed, stay at the forefront of your current clients' minds, and attract new clients.
We searched the web to see what others in the industry had to say about beauty salon promotions, and we found the top four campaigns that really do drive revenue. Here are our top winning promos.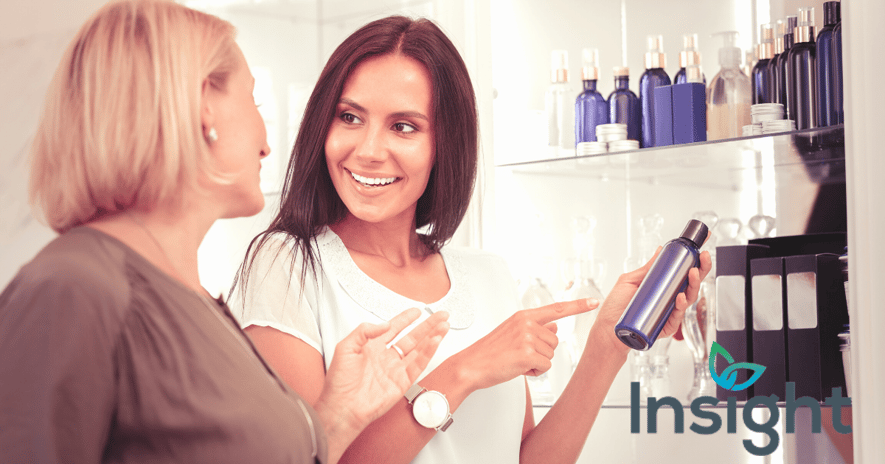 1. Look-a-like Campaign
Hopefully, you already have a core group of loyal customers who love your service and wouldn't dream of going anywhere else. Don't you wish you could clone them and instantly double your best customers? Maybe you can't clone them, per se, but you can get pretty close by conducting an easy lookalike campaign.
First, take a look at your top 10 – 20 customers. What do they have in common? You might feel a little uncomfortable answering this question. It will require making some generalizations about people. Are your best customers all working moms? Maybe, stay at home moms? Perhaps you're popular with the younger set. Have all the teens in town started calling you up? Do you do well with professionals—the doctor and lawyer crowd?
Once you know who your salon suits best, you'll know who to go after. If your most reliable customers attend the university in town, you should make sure you're being found on campus. Consider a promotion that celebrates the last day of the semester. Offer head and shoulder massages with all cuts during finals week. The point is, you can clone your best customers by making sure you're visible in their social circles.
---
Looking to improve the way you market and manage your salon business? Explore the various tools and features Insight offers to busy salon and spa owners. Schedule a quick demo of Insight salon and spa management software and find out how it can decrease your workload today.
---
2. Go Old School
Sure, most marketing occurs online these days. We're all walking around with a miniature computer in our pockets that instantly connects us with everything we're seeking. Siri and Alexa are sitting idly by waiting to answer our next question. The Internet is a virtual New York City street with horns honking and crowds of people all trying to get where they're going. Sometimes it pays to do something different. Yep, we're recommending that you step out of the flow of traffic with an old school postcard campaign.
A postcard mailing may sound like your mom's marketing, but it could work. A well-timed mailing offering a promotion that speaks to your client base is a useful tool. The best thing about an attractive postcard that advertises a high-value offer is that your customers can't click away from it. Postcards often make their way to the front of the fridge, or the bulletin board over the desk. Sometimes they sit on the kitchen counter for a week. The point is, they're visible and they stand out in a 3-dimensional world when all the noise has been relegated to the web.
Another great thing about a postcard campaign is that you can have the best of both worlds. Many argue that money spent on print campaigns can't be tracked back to sales. It's difficult to know if the postcard works when you can review the number of impressions or clicks. Well, you can if the postcard drives leads to a landing page. Maybe your postcard sends people to a webpage to redeem a discount. Or, maybe your customers have to use a special code once they're in the salon to receive a discount. There are ways to track a print campaign to know whether it works or not.
---
3. Share What You Know
You can steal some marketing ideas from the corporate world with an online thought leadership push. That's right; show your customers what you know. The corporate business world has used the tactic of giving away knowledge to successfully generate leads for years. There's no reason that won't work for your beauty salon.
You may be thinking, why would a customer come to me if I show them how to achieve my best looks? Why would they pay me for an evening updo if I post a video on how to do it yourself? In reality, it's harder to do what you do than people realize. By giving away the secrets to that popular technique, you'll do two things. First, you'll be advertising that you know how to achieve the look. Second, once a couple potential clients try the technique for themselves and get lackluster results, they'll know they can get better results by coming to you.
---
---
4. Partner with a Non-Profit
What do you believe in? Is there a particular issue you care about? A charity cause that's close to your heart? Likely, something popped into mind immediately. Whether you have a soft spot for kids, or your life has been impacted by someone with breast cancer, there is an organization out there working to raise awareness or money, and they could use your help.
Are you scratching your head wondering how supporting someone else's cause will increase your revenue? It's called loyalty! While it's nice to support important charitable causes just for the sake of doing good in the world, it's also good business. People are more likely to give their money to businesses that align with their value system. By supporting a cause you truly believe in, you'll turn others who share those beliefs into loyal, long-term customers.
---
No matter what your next promotions ends up being, remember consistently good service is your best bet for increasing revenue. And real growth happens more slowly than we'd like over time, but a couple well thought out promotions can help you get in front of the leads who will become your future loyal base. Just decide who you want to reach and make sure they know you exist. The rest will take care of itself through plain old hard work.