As the end of 2022 nears, it's the perfect time to start thinking about your 2023 salon marketing plan. By starting now, you will set yourself up for business growth success in the new year. Here's our easy guide to creating a salon marketing plan you'll actually follow in 2023. These 7 easy-to-follow steps will walk you through creating your plan.
Let's get started.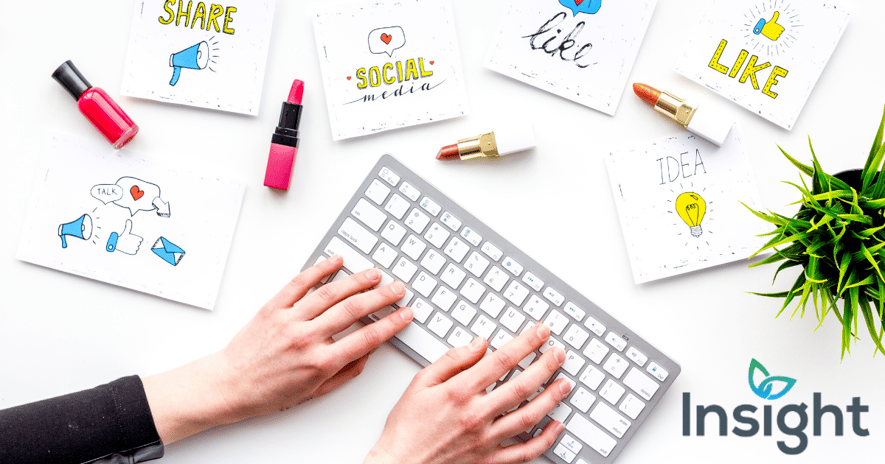 STEP 1: Assess Your Year
Take a look at your past year. You'll need to know how you did in order to know how you want to grow. Use these numbers to set a baseline and create goals for next year. Here are some numbers you should collect and record year over year:
Average number of appointments you had each month
Total number of unique clients you have
Revenue by month and total revenue for the year
Now, look at your marketing efforts and results for the past year.
Here's what you should know:
Number of website visitors by month and for the year

Number of social posts you made each month
Number of followers on each platform
Number of online reviews your business has received
Number of contacts in your client database
Dollars spent on marketing and advertising
List of promotions offered, when offered, and the results for each
Just by completing this first step, you probably learned a lot about the health of your business. For example, now you know your highest and lowest earning months of the year. Do you see a correlation between marketing efforts or promotions and monthly sales performance? Did you increase marketing in months when sales were down? If not, that might be a tactic to consider in 2023.
---
STEP 2: Write Down Your 2023 Business Goals
Building a marketing plan without measurable goals in mind will often result in lackluster results. The problem is you won't know if you've met or exceeded your goals unless they're specific and quantifiable. Use the data you collected on your past year's performance to set some achievable goals for the next year.
Here are some examples to get you thinking:
Increase monthly appointments from ___________ to ___________.
Increase total number of clients from ___________ to ___________.
Increase annual revenue from ___________ to ___________.
Increase monthly website traffic from ___________ to ___________.
Increase social followers from ___________ to ___________.
Simply by putting your goals in writing, you have a better picture of how to get where you want to go. Now, that you have a goal destination, you can begin to write your roadmap.
---
Looking to improve the way you market and manage your salon business? Explore the various tools and features Insight offers to busy salon and spa owners. Schedule a quick demo of Insight salon and spa management software and find out how it can decrease your workload today.
---
STEP 3: Set a Budget
You should now know how much you spent on marketing over the past year. And you should also know by how much you hope to increase your business in the next year.
Now comes the tough part: committing to spending more money on marketing to help you get there.
As a general rule, you should be spending at the very least 5% of gross revenue on marketing. In order to grow your business, consider boosting your marketing budget to 10 to 12% of gross revenue. Only you can determine if that's a realistic number for your business. If you cannot commit the extra money to marketing, you'll need to commit to a more aggressive social presence. We'll get to that.
---
STEP 4: Charitable Giving
Many small businesses are shocked to see how much they have spent on charitable giving over a year. This occurs because business owners don't determine what organizations they want to support, so a donation here and a donation there ends up meaning a large portion of marketing dollars are spent in charitable giving.
Of course, we don't want to sound like a Scrooge, but it's a good idea to decide ahead of time the causes you most want to support, along with a budget for charitable giving, and stick to that for the year.
---
STEP 5: Pick a Calendar
Maybe you already use an online calendar that works for you. Something as simple as a Google calendar could do the trick. Or, maybe using your online appointment manager to track marketing would work for you.
No matter what you decide, your marketing plan should be created in calendar form. Otherwise you may find you've come to the end of a quarter and not completed the tasks you established to get you to the next level of sales.
---
STEP 6: Start Scheduling
Now that you know the months you need to increase sales and the months that are already very busy for you, you have the data you need to plan promotions strategically. For example, knowing now that you plan to offer a Spring Spruce-up discount in March to boost those late winter sluggish sales, allows you to talk it up in advance and make sure you have any collateral you'll need ready to go.
It's a good idea to set up some recurring reminders for weekly tasks like social media. Planning a consistent social media presence is an important part of a marketing plan, especially if you'll be working with a tighter budget. By getting in a good rhythm of posting weekly (or even daily) and giving yourself some guidelines like "Makeover Mondays" you'll be able to come up with something even on those days when you're not feeling very creative.
---
STEP 7: Have fun!
Marketing your beauty salon shouldn't be full of pain and agony. Make sure you're giving yourself some assignments that you'll enjoy completing. And, most importantly, be realistic. If you know you will never use Twitter, don't set yourself up for failure by declaring you'll tweet five times every day.
On the other hand, if there is a gala event you love to attend each year, come up with a way to make it part of your marketing plan. Maybe your salon could be a sponsor of the event or donate a gift basket of products and free services to generate new clients. The more fun you have promoting your salon, the better results you'll have.
Having the right tools at your fingertips is the most important step in sticking to a marketing plan that will deliver results. Learn how Insight Salon & Spa software can save you time and streamline your marketing.