Insight Salon & Spa Software has launched a new membership feature!
The module will give salons, spas, and other similar businesses the power and flexibility to create and manage an extensive membership program. Set up and manage memberships the way you want!
Set Up
Do you want to have a monthly or annual subscription with automatic renewal? Perhaps you want a one-year plan with the entire price paid upfront? Either way, Insight gives you full control. Select the plan duration, valid services, benefits, and more.
With benefits, you can select one, or a combination, of free services, discounts, or credits. You can decide if you want to limit redemption by service/product type (e.g. one free haircut per month) or as a total (e.g. any four free services).
At the end of the billing period, you can allow leftover benefits to refresh or carry over. You can also set up Bonus Services that go beyond any redemption limits. For example, your membership plan may give clients one free massage a month and two bonus massages which can be redeemed at any time. As an extra incentive for clients to purchase a membership, you can also set up certain services to be exclusive to members.
Depending on your business, you may also want to offer multi-client memberships. This would be ideal for families or for a small business to offer to their employees. Member benefits can either be separate (e.g. each client receives 3 free services) or shared (e.g. everyone on the plan shares 10 free services). When setting up a multi-client membership, you can set up a tiered pricing system where additional members will cost less than the original member.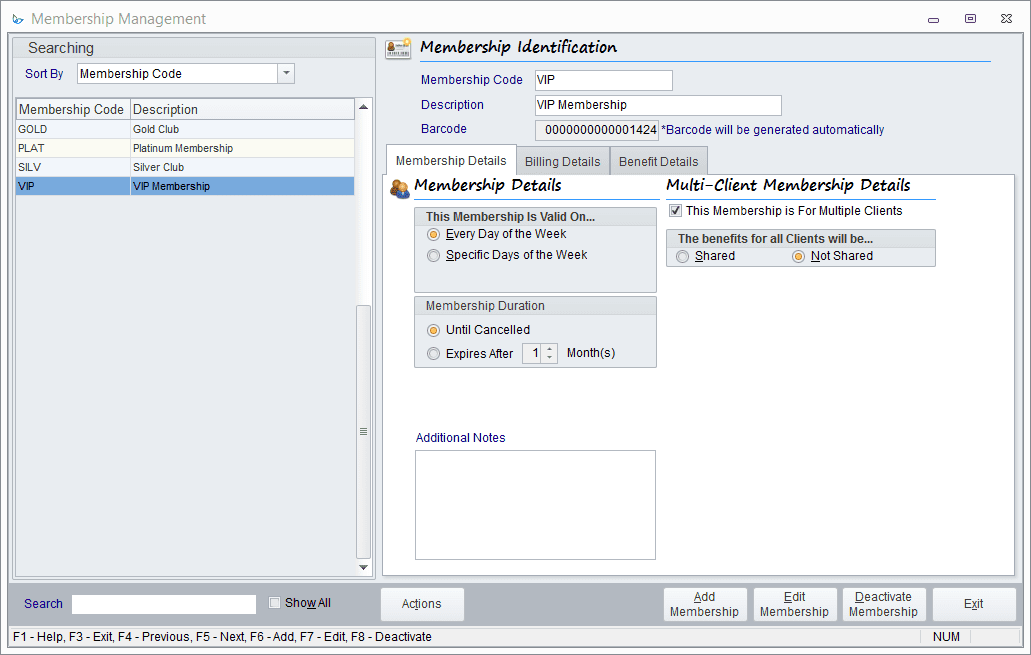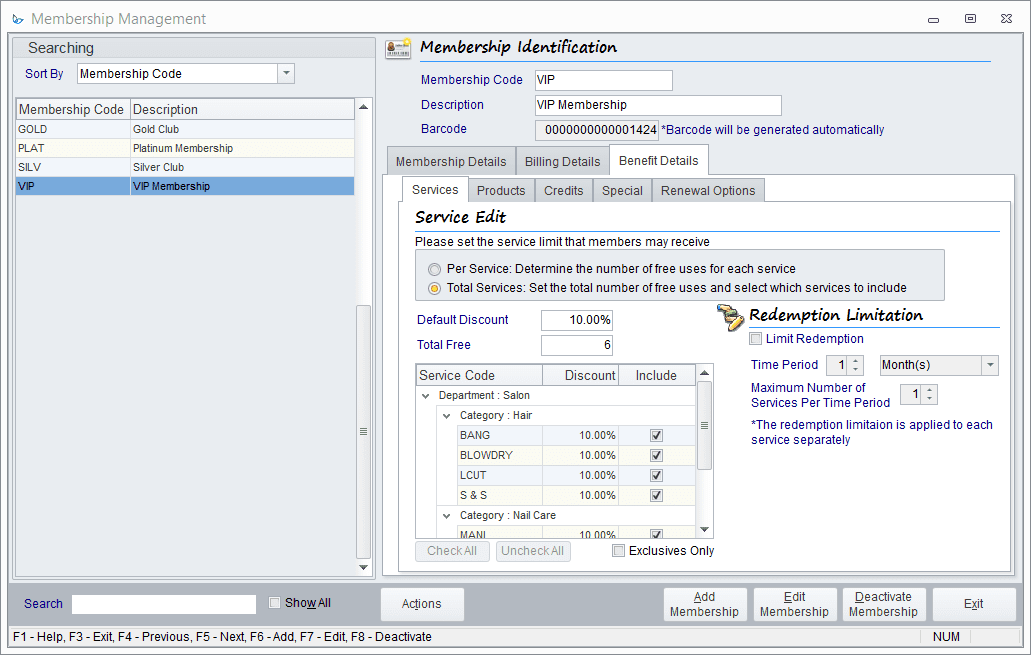 Sales and Redemptions
The process for both selling and redeeming memberships is straight forward. When selling, you will be presented with the options to add additional members (if applicable), to select the start date of the plan, and to edit or confirm recurring billing details. When checking out a client, Insight will notify you whenever benefits can be applied on an invoice.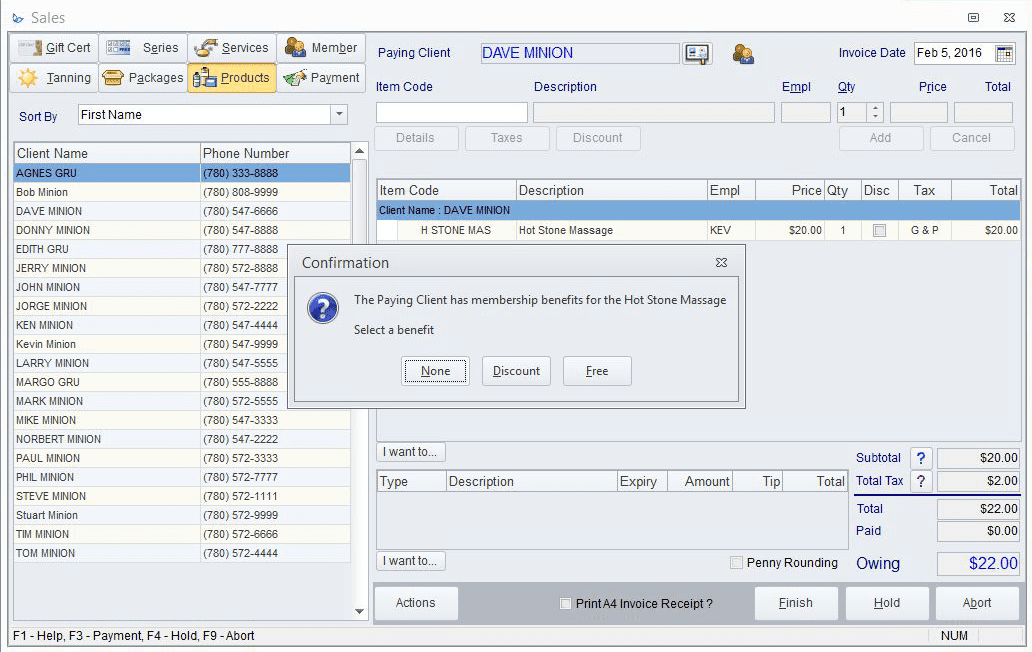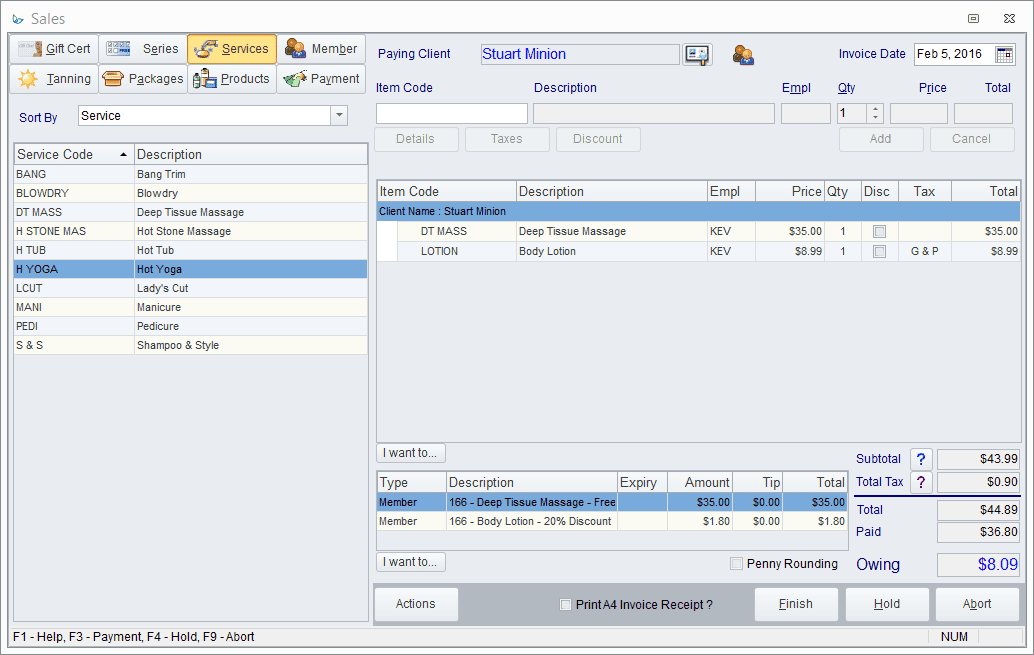 Holds and Refunds
Clients may travel from time to time, so Insight gives you the option to put a membership on hold. This will delay the next bill date and extend the membership duration by the selected period of time. If another client misses a payment, you may also suspend their membership. In this situation, they will be unable to redeem any benefits until you reactivate their membership after they pay the membership cost. If you wish, you may also charge an administrative fee for these transactions.
There may be times when a client asks for a refund of their membership. If you agree to the refund (you may want to get clients to sign any "Terms & Conditions" that may regulate when memberships may or may not be refunded), Insight will calculate the value of redeemed benefits and provide you with the "estimated remaining value" of the contract. It is, however, your decision on what amount to refund.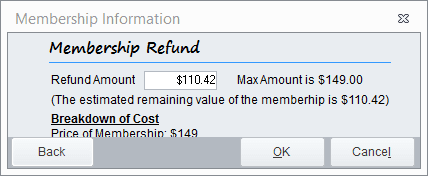 To learn more about Insight Memberships, call us today at 1-888-919-5841 or schedule a demo.